More woes for Imama's warriors
Abia warriors lost 3-1 at home to Jigawa Golden Stars in game week 4. This defeat makes it a fourth in a row for Imama Amapakabo's team. Warriors got the first goal in the 6th minute of the game and it seemed like a smooth sail, then came the tempest in the 24th, 74th and 85th minute. This plummet the team to bottom of the Nigerian professional league.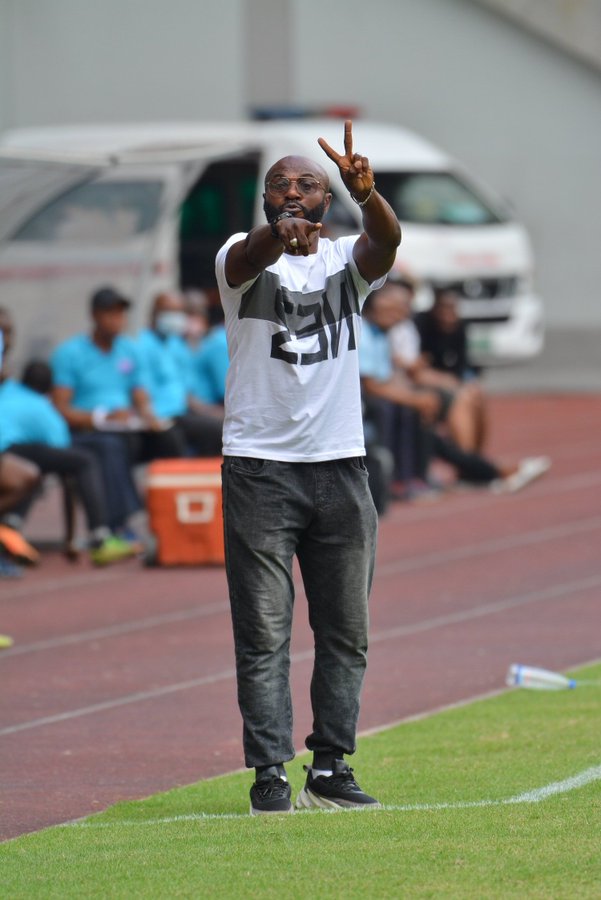 "It is a difficult thing for Nigerian players based in the country to interpret tactics and formation, with due respect even some of the coaches in the league don't understand tactics and formation."Amapakabo made this statement two years ago in an interview he granted Brilla Fm, when he was still coach of the Nigerian U-23 team. It would seem that Nigerian players really do not understand Imama's tactics or maybe he needs to take a break, because he is being outclassed by coaches who "don't understand tactics and formation".